Computer Recycling London
Having been specialists in IT sourcing and recycling since 1992 and one of the leading computer recycling companies in London, Buy IT Back are well placed to buy back any old or unused hardware products that your company may have.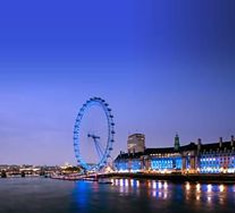 We buy back hardware from all types of companies including those operating in all business sectors, retail sectors, government agencies and education sectors with an aim of computer recycling to provide those on a budget with refurbished hardware products.  We are based in Burnham on Crouch in Essex and are well placed to serve companies throughout London.
It should be an essential part of any companies IT strategy as to how they are going to dispose of their old/unused hardware equipment.  Due to the Waste and Electrical and Electronic Equipment (WEEE) 2003 Directive companies are responsible in making sure that any redundant IT equipment that is stored in the business is re-used or recycled where possible.  Disposing of your IT hardware in an environmentally friendly manner ensures you are working within the law and meeting your corporate social responsibilities, and so computer recycling could be the best option for your company.
IT hardware that we specialise in buying back from companies based in London includes computers, printers, laptops, servers and other telecommunications equipment.  IT hardware disposal can be expensive and that is why we will always try to ensure that any IT hardware we buy back from yourselves is resold or recycled which could result in a payment being paid back to your company, complete computer disposal is always our last resort.  The computer recycling methods we use ensures your company is complying with the performance standards set by the 2003 directive, our specialists in London conduct the computer recycling and you will receive certification for your company records.  All company references are removed from all pieces of equipment before they are recycled and re sold to comply with common company security regulations.
We Recycle Computers throughout London
Call 01621 786860 today to see how we can help you with any computer recycling requirements you may have.